VAST: Viterbi Adopt-a-School, Adopt-a-Teacher
VAST is the research-based component of USC Viterbi's PreK-12 STEM Outreach
The USC Viterbi School of Engineering brings innovative STEM projects, programs, and professional development to PreK-12 schools and teachers in Southern California through VAST — Viterbi Adopt-a-School, Adopt-a-Teacher — the research-based component of USC Viterbi's STEM outreach. VAST uses research results to improve the college and career pathways of under-represented minorities in high needs, under-resourced schools. We mentor PreK-12 teachers and students on campus by embedding them in USC Viterbi faculty research labs; design and implement research-based interventions that contribute to academic and policy leadership in STEM ed, supporting the Grand Challenges of the National Academy of Engineering; and create custom multi-year partnerships with schools to share the broader impacts of USC faculty research and develop PreK-12 STEM ed experiences for USC Viterbi Ph.D. students. Our goal is to facilitate USC Viterbi faculty and Ph.D. students in disseminating their research and to inspire the younger generations, their families and teachers through the creativity and social benefits of research in science, technology, engineering, and math.
VAST works closely with faculty to create innovative, "out-of-the-box" partnerships with local schools and/or nonprofit organizations serving underrepresented minority teachers, students, and/or families.
ROH is a fun day with all the robotics research labs providing demonstrations every half hour for groups of 15 people, plus some hands-on fun and games. Visitors can move at their own pace to attend as many lab demonstrations as they want and take a break any time to explore campus.
USC VAST has partnered with Code.org which fosters computer science learning in K-12 schools. USC Viterbi School of Engineering will host quality professional development to educators in Southern California's school districts*, especially those serving underrepresented minorities and/or families qualifying for federally funded lunch programs.
Curious about how engineers do amazing things? VAST offers the STEM Spotlight series to give students, schools, and families an in-depth look at engineering activities, research, and study/career paths.
Summer High School Research

Designed specifically for high school students on an ambitious STEM pathway, this is a unique seven-week opportunity to participate in hands-on engineering laboratory research focused on real-world problems. 
Building Opportunities with Teachers in Schools (BOTS) fosters digital equity in three East LA elementary schools via a Community of Practice of 10 teachers & USC Robotics, co-creating scalable & affordable inschool robotics/coding to build student computational thinking & support LAUSD Tech goals.
---
---
---
---
---
---
---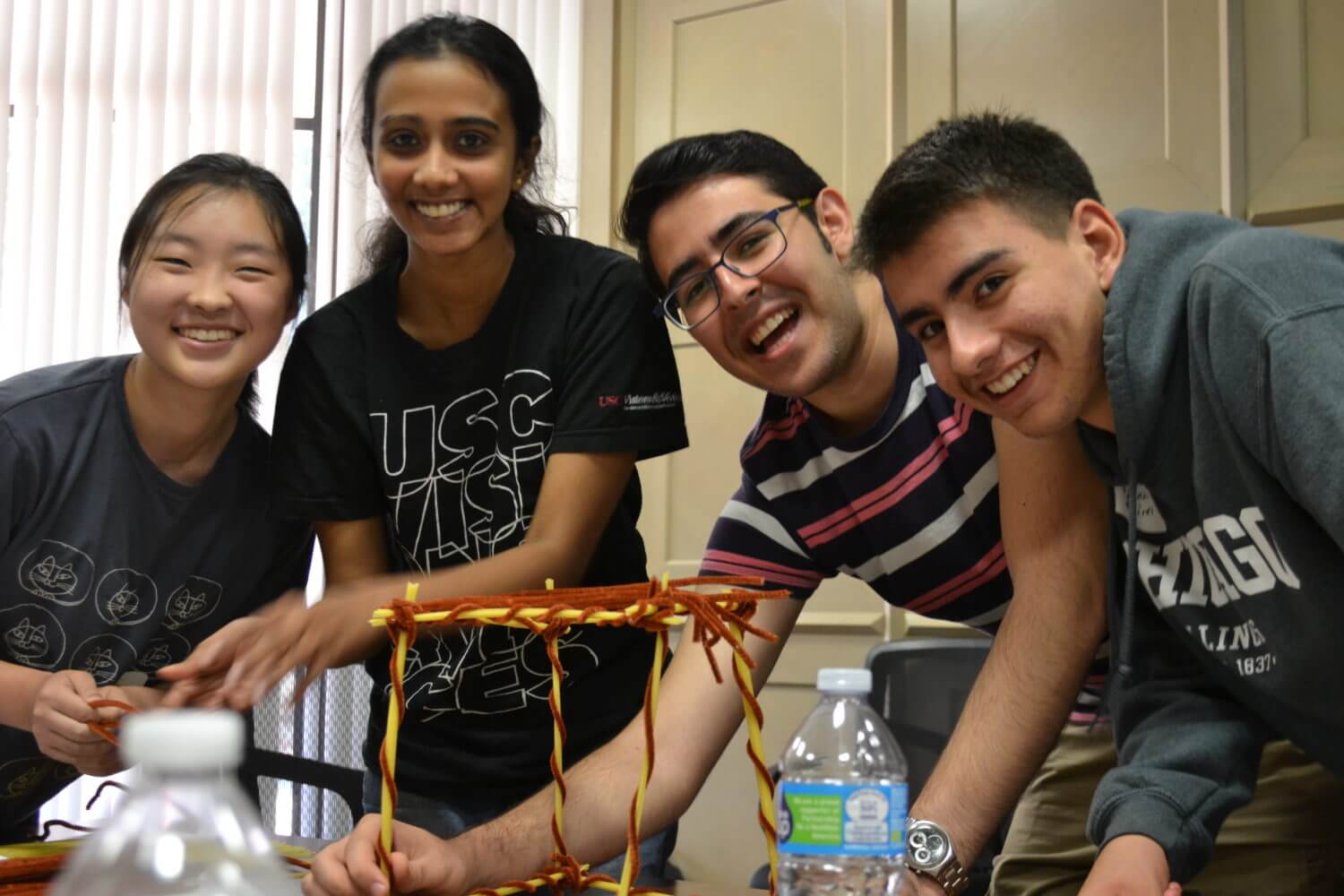 ---
---
---