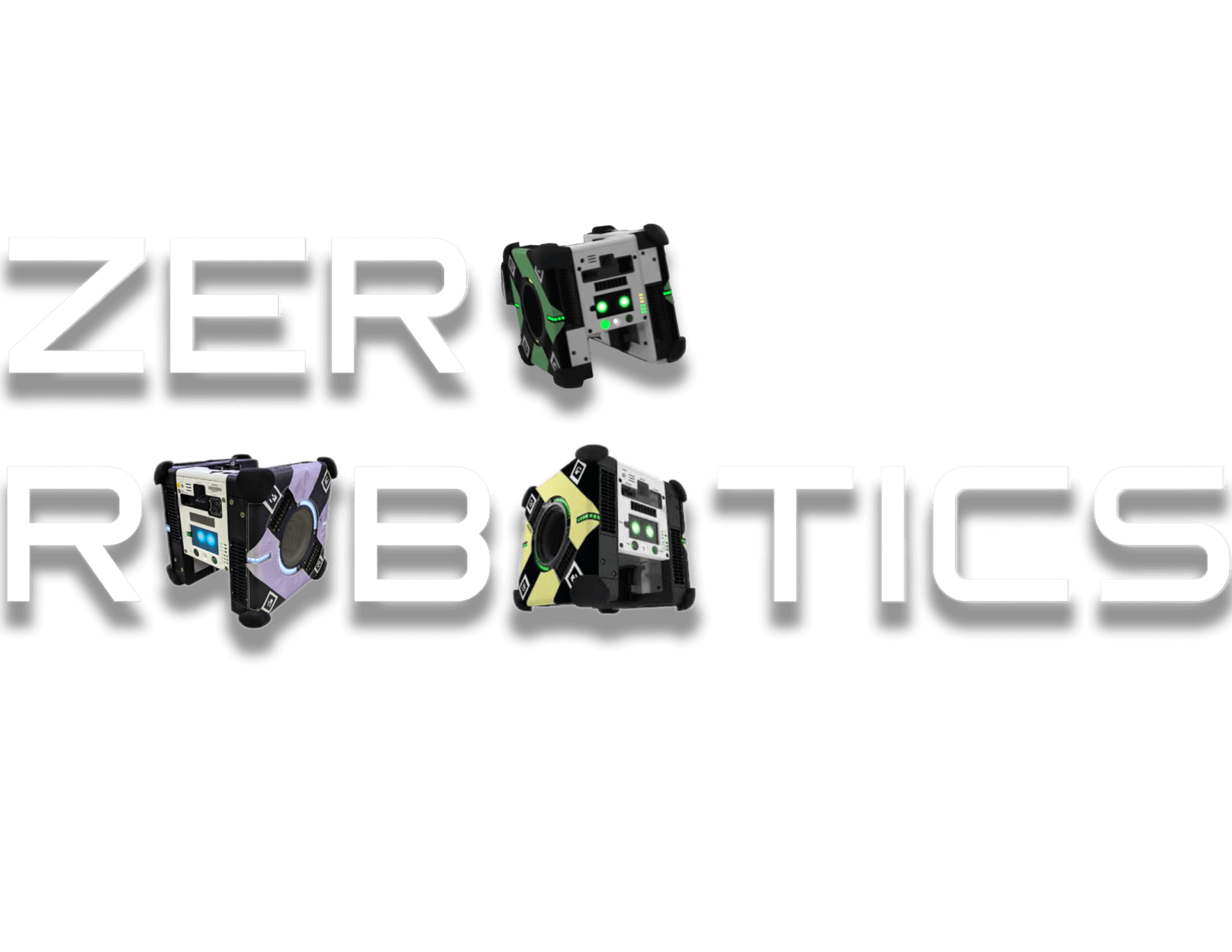 Zero Robotics

Zero Robotics is a robotics programming competition where the robots are ASTROBEE satellites inside the International Space Station (ISS. This competition starts online, on MIT's operating system, where teams control the satellites' speed, rotation, and direction of travel to complete competition objectives. The programming interface and simulation are entirely web-based, so ZR does not require any software downloads or computer configuration. Visit for more information: https://zerorobotics.mit.edu/
The K-12 STEM Center develops strategies and builds initiatives to meet the needs of a diverse population, specifically in efforts to increase the representation of female students and African American/Black, Hispanic/LatinX/Latine, Native/Indigenous students in its STEM programs, such as Zero Robotics. Some of those efforts include outreach, mentorship, and scholarships. However, all STEM Center programs are open to all students in compliance with Federal and State law, as well as University policy.
Student participants will compete to win a technically challenging game by programming their strategies into an Astrobee Satellite. Students' programs control the satellites' speed, rotation, and direction of travel to complete competition objectives like navigating obstacles while conserving resources such as fuel.
The programs are autonomous - that is, the students are not able to directly control the satellites while they are running.
Students will create, edit, save, and simulate projects online. They will use a graphical editor to write code, then simulate their programs immediately and see the results using a simulation. The programming interface and simulation are entirely web-based, so ZR does not require any software downloads or computer configuration.
Each year's game is motivated by a problem of interest to NASA and MIT. This year, NASA's next-generation free-flyer, Astrobee, replaces the previously used hardware used for Zero Robotics, the SPHERES (Synchronized Position Hole Engage Reorient Experimental Satellites).
Camp Information: 
The camp is FREE.
Program Schedule:
The dates and times for the 2024 camp are subject to change. 
We anticipate Zero Robotics to take place from June 24 – August 2, 2024
From 9:00 a.m. to 2:00 p.m. Mondays, Wednesdays, and Fridays on USC campus.
Zero Robotics will be launching its first Buddy System this year. The Buddy System is designed to pair campers with Camp Counselors who have similar backgrounds, hobbies, and interests. Mentorship is a purposeful way to have an impact on a youth's life. The goal is to build confidence, cultivate a welcoming environment, and build stronger relationships among the campers and staff. Buddies will be able to engage in enriching activities and grow together through their experience in the program.
Published on April 24th, 2023
Last updated on November 13th, 2023