Summer
High School Intensive in
Next Generation Engineering
We anticipate that SHINE will be on campus in Summer 2023, assuming COVID continues to improve; all students accepted in SHINE will need to fully comply with LA County COVID protocols. More information here.
At USC Viterbi's Summer High School Intensive in Next-Generation Engineering (SHINE) students can join a USC Viterbi professor's research team for seven weeks to discover how engineering addresses our real world problems in various fields including biomedicine, robotics, aerospace and more. Each student works with an assigned professor as well as a mentor (Ph.D. student or post-doctoral researcher) dedicated to training that student in experimental lab work or computational research – learning by doing not by studying. Each student works on authentic, immersive lab projects within their choice of cutting-edge research in order to learn through experience, transforming good students into confident, capable contributors to high-impact research. Through weekly activities with the entire cohort SHINE also builds a close-knit community where students are introduced the practices and ethics of creating new knowledge, social and intellectual networking, college prep tips, and extensive experience in science communication.
Even when conducted virtually, SHINE fulfilled its commitment to provide high school students with a real life research experience as part of a professor's research team. SHINE is based on experiential learning – learning by doing, not by studying – immersing students within their choice of cutting-edge research on cancer, environmental sustainability, machine learning, robotics, haptics, aerospace, and much more. Close mentorship comes from USC Viterbi faculty, staff, and especially the graduate student researchers -- all enveloped within SHINE's cohort activities and network. Now in its eighth year, SHINE's alumni now attend most of the nation's top engineering schools and universities, including here at USC Viterbi, MIT, Harvard, CalTech, Stanford, UC Berkeley, Duke, U Penn, and more.
Applicants select their top three choices of the following engineering fields:
and SHINE will pair you with the professor of the best fit!
"Working in a robotics lab has definitely given me an advantage in my [college] engineering class both because of the hands-on circuit/programming experience, but also in the creative problem solving that both environments require."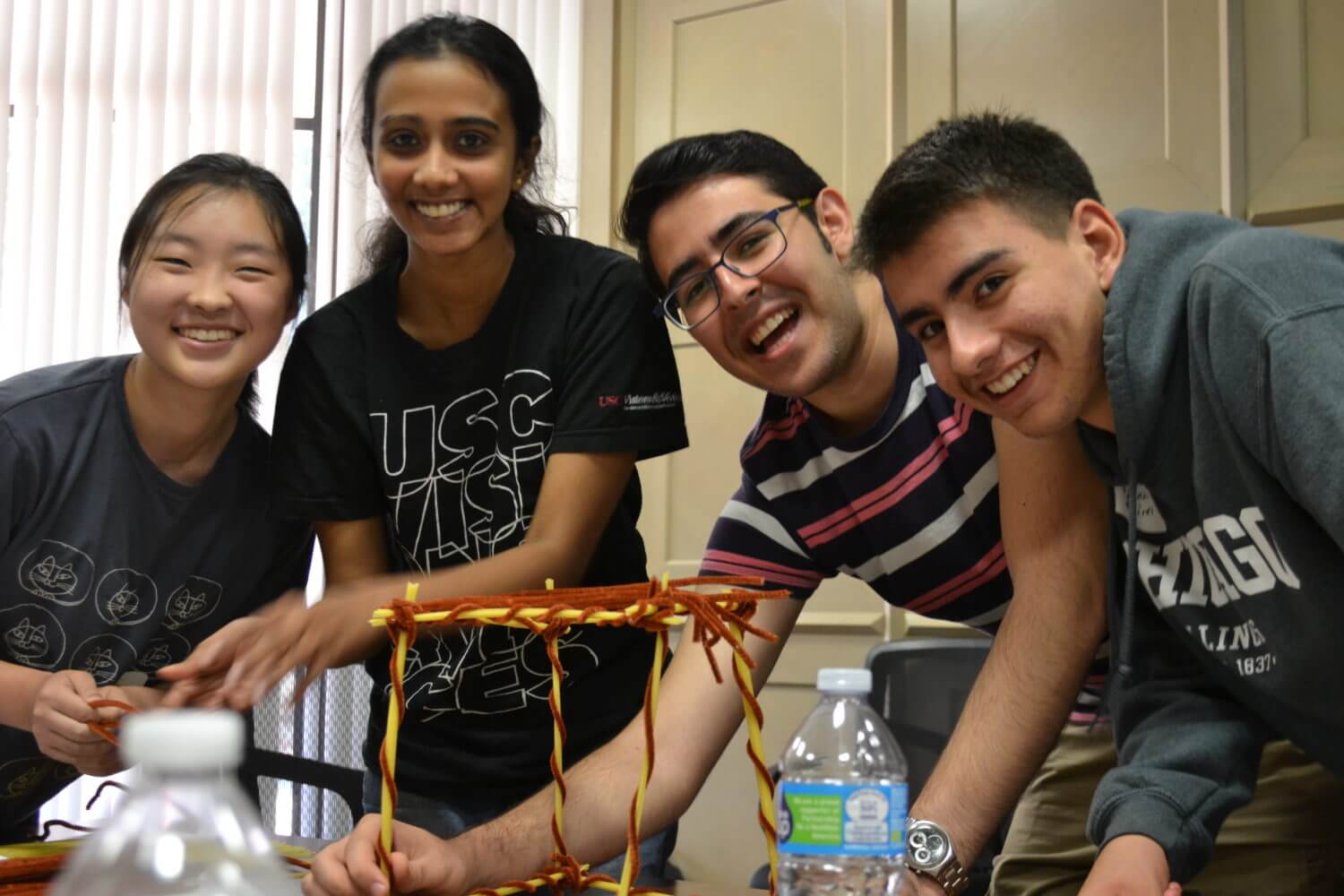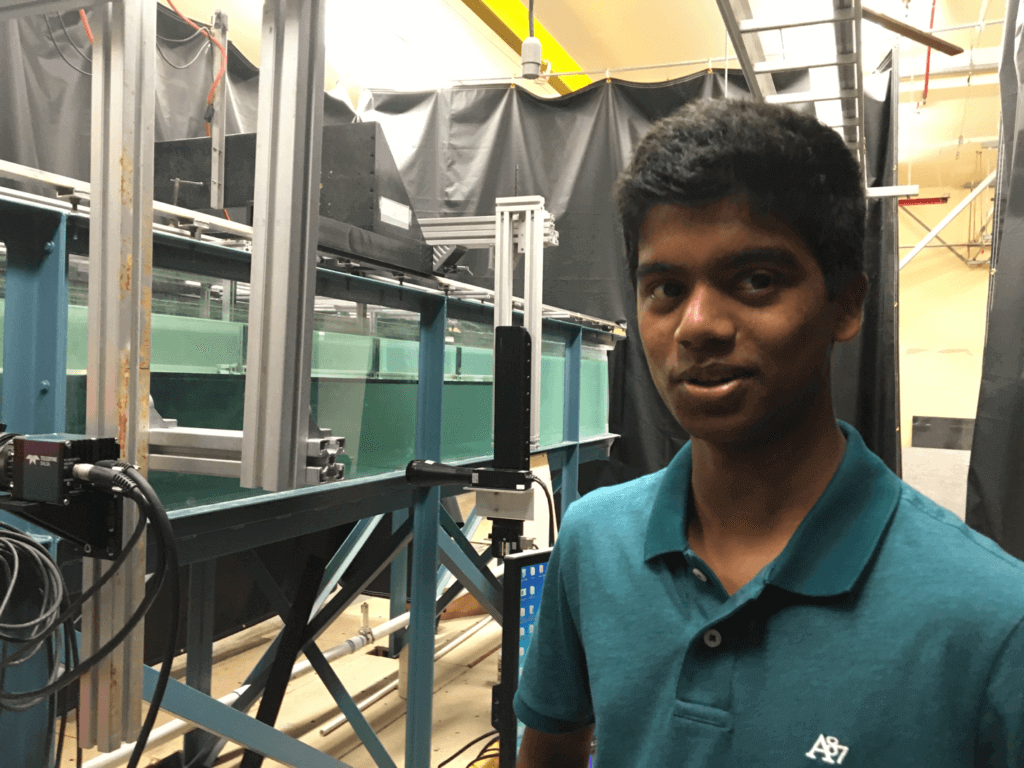 "As I read papers published by experts and watched my lab mentors communicate with their peers from all over the world, I realized that research is inherently collaborative."
"Working alongside my passionate PhD mentor and speaking with Professor Nuzzo, I have learned that I share the same desire and drive to improve and enrich the lives of people in my community and beyond. One of the ways I can do it And what I have done is through research."
---
---
Please visit the USC Office of Youth Protection and Programming to find out how we protect your child and how you can as well. We have included here for your convenience: 
Information for Parents, Guardians and Caretakers:  As a trusted adult in a child's life, parents, guardians and caretakers play an important role and are uniquely equipped to help them understand and assert personal boundaries, develop healthy relationships, and spot potential problems before they develop into bigger ones. We want you to feel informed about what's in place to help keep your child safe while participating in a youth program, camp, activity, or event (referred to as "Covered Activity") at USC, how to recognize when something isn't quite right, and to feel empowered to report any concerns you may have.
View our SHINE Profile . SHINE is part of Cohort 3.
The STEM PUSH Network is a National Science Foundation (NSF) who is conducting the first large, cross-program research study of the impact of pre-college STEM program (PCSP) experiences on student enrollment and student persistence in STEM in post-secondary education.
Published on January 17th, 2018
Last updated on March 15th, 2023