---
---
All university-sponsored events, on and off campus, are canceled or postponed until a later date. We hope summer programs will run as scheduled, but while we wait to hear from the CDC about their recommendations for June-July, we are also brainstorming innovative ways we might be able to offer programs remotely. (Engineering is all about problem solving, so we're using our skills right now!) Please check back regularly for status updates. Click here for USC COVID-19 updates. Please click here for a list of high-quality online STEM resources for teachers and families.​
If you have any questions, please contact us at k12summer@usc.edu.​
We offer exciting summer engineering programs that include research opportunities, camps and classes introducing K-12 students to engineering, plus full scholarships for Code.org teacher training.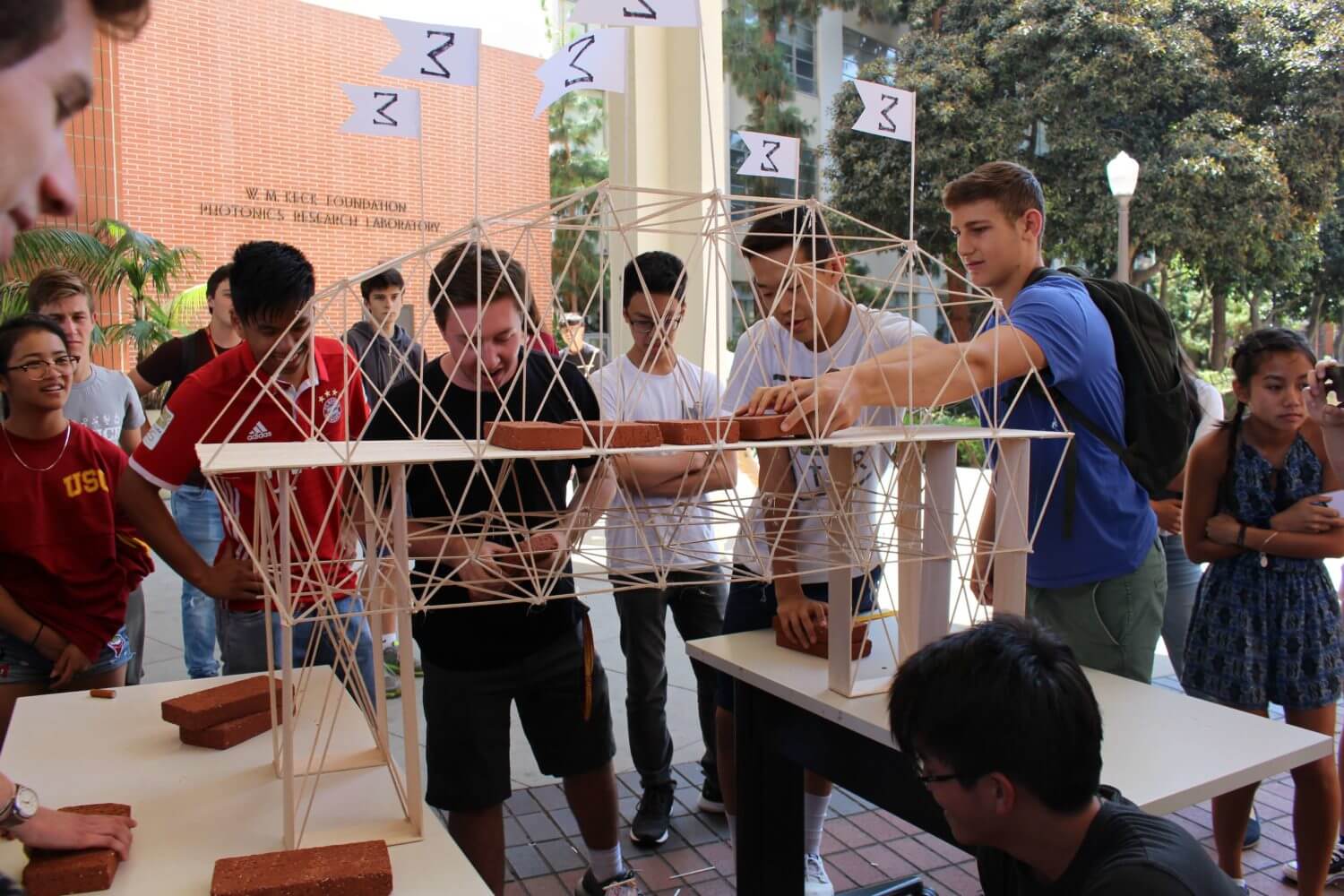 ---
Energy of STEM is a six-day learning adventure filled with hands-on activities in every workshop. Educationally disadvantaged children in grades 4-12 will work in small groups within each workshop to study Aerodynamics, Physics, Coding, Energy, Electronics, and much more in an interactive, project-learning environment. Workshops are led by industry professionals and educators who work in the areas of science, mathematics and engineering.
Dates: July 13 - July 17

Application deadline: Rolling basis until
May 1st or until all slots are filled
Age group: Rising 4th- 12th grade
Schedule: 6 days
Cost: Free
Housing: Not provided
Requirements: None (open to all
rising 4th - 12th grade students)
---
These camps in Computer Science (CS) are designed to provide students with an early education into computer science, engineering, and applied physical science, which are not typically covered in formal K12 curricula.
Dates: July - August (1-week long per camp)
Application deadline: TBA
Age group: Kindergarten - 12th grade
Schedule: Mon-Fri, 7.30AM - 3.15PM
Cost: $550 or scholarship
Scholarship: FULL Merit/Need based scholarships are available
Housing: Not provided
Requirements: 

None (open to all K12 students)